INNOVATIVE SOFTWARE & DESIGN – CUSTOMIZED TO SERVE YOUR NEEDS
We are passionate about making businesses grow through software development and user-friendly design. We create innovative and holistic digital solutions that add value to your business now – and in the future.
We are an IT company with an almost unlimited toolbox that sets us apart, and we help you turn pains in to gains.
Our specialties are software development, data insights, digital transformation, end-to-end projects, holistic advisory, interface design, Internet of Things, and User Experience. We deliver all of the above in the form of both projects and consultants.
VALUE-CREATING SOFTWARE DEVELOPMENT FOR YOUR CUSTOMERS
Your success is our success, and we make sure you reach your full potential. We know from experience, that the best way to create valuable digital products is by putting the customers center-stage. With this principle in mind, we help a wide variety of businesses reach their potential through knowledge-based design and software development.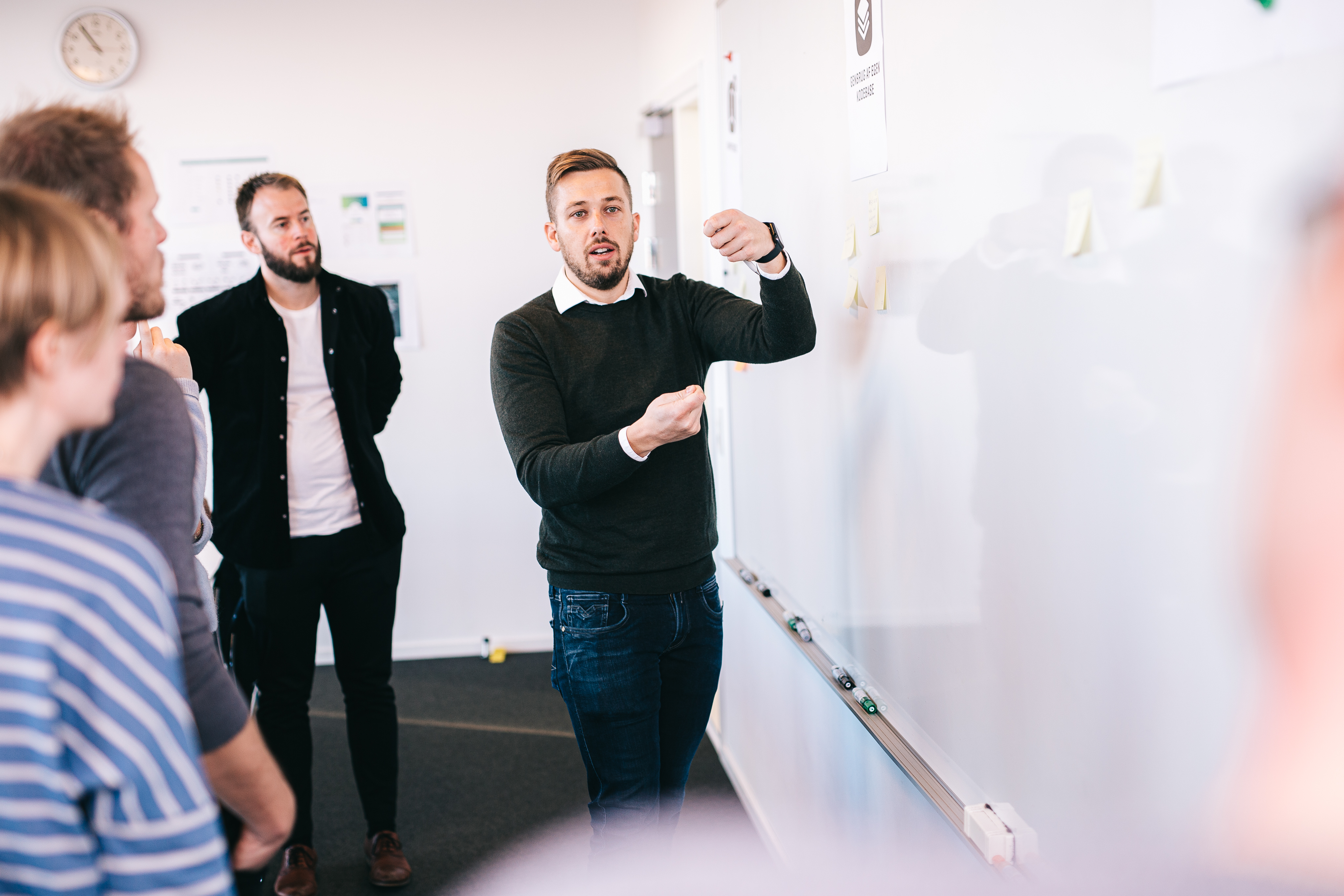 FROM IDEA TO DIGITAL PRODUCT
We take pride in acquainting ourselves with your business, customers, and context. The scene of technology is constantly changing, and it is our job to make sure your business stays ahead. With our knowledge about you and our innovation approach, we take you from idea to digital product. Our products will make your customers happy and help your business grow. We help you think big, but start small.
DIVERSITY AT WORK
With our unique set of skills, we offer you the full package. Whether you need a digital designer, a software developer, or a User Experience consultant, you have come to the right place. We cover everything from business to platform-specific development and give you 360° solutions. You get a flexible and trustworthy partner that knows what is possible within your time and budget.
THE MJØLNER SPIRIT
At Mjølner, you get more than just the consultants assigned to your project. We use each other for professional back-and-forth and share experiences, knowledge, and expertise in our daily work. This gives you the brains of more than 70 creative technologists. Teamwork is what constitutes the collective Mjølner spirit – our greatest strength and your biggest gain.