LEAPFROG YOUR R&D OR TRAINING WITH OUR VIRTUAL REALITY PLATFORM, SEIDR
SEIDR is a Virtual and Augmented Reality platform that allows manufacturing companies to test and validate their products, or train their staff and audience digitally. All in relevant surroundings using Oculus Rift, Oculus Quest, HTC vive, other SteamVR headsets, ARCore (Android), and ARKit (iOS).
SEIDR's surroundings library gives product developers or product trainers a review or training experience that match their end-user context. It also allows distributed teams to work side by side with a multiplayer setup. All in all, an easy to build and easy to use virtual and augmented space.
SEIDR is the perfect addition to any manufacturing company's R&D and training toolbox.
Our creative VR/AR/MR cooperative is the brain behind this project. With a strong mix of hardcore coders, User Experience Experts, and digital designers, VRLAB turned a good idea into this powerful Virtual and Augmented Reality platform for a major international client.
The platform is now ready to boost your operation.
1. Start-up
Get a hold of a 3D model of your product, define animations and sounds, and create an interactive display. Put it together easily with SEIDR.
2. Testers & Trainees
Invite the testers or trainees you are building this experience for. Location is not a obstacles. Just let them join your virtual space.
3. Choose Surroundings
Choose a surrounding to match your product's use context from our surroundings library.
4. Upload
Load your 3D-model into the SEIDR-platform, put on your Virtual Reality gadget, and start the experience.
5. Interaction
A clickable display layer brings you as close to a physical product experience as possible with interactions between model, surroundings, and the interactive display.
6. Feedback
Collect your feedback and get to work on your next product iteration or training session. Repeat until you find a product worth starting your production line for or your team is ready for the real thing.
TEST THE PHYSICALITY OF A PRODUCT WITHOUT STARTING PHYSICAL PRODUCTION
Any product development process is costly. A lot of review and test is needed, and many stakeholders must be heard to find that one product worthy of large-scale production. With SEIDR you can test your ideas at a very early stage, leapfrogging the time-consuming product development process. That way, you get your product to the market faster.
Most R&D teams, decision makers – or better yet – end-users, will not need more than this virtual experience to give you specific feedback on your product.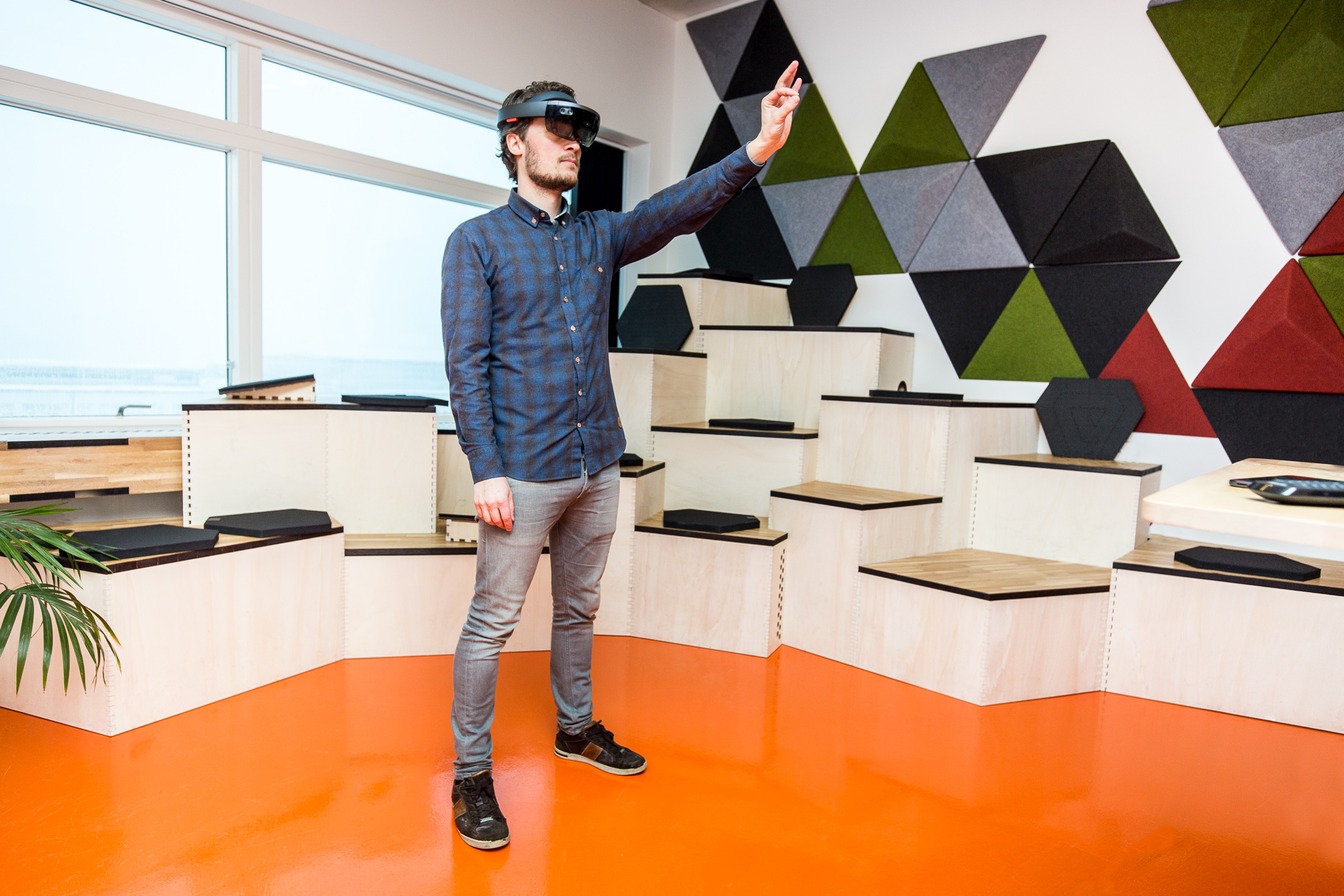 MAXIMIZE R&D OUTPUT AND TRAINING RESULTS
Our Virtual and Augmented Reality platform SEIDR lets manufacturing companies leapfrog the market by reinventing the product development or training process.
SEIDR minimizes R&D and training cost, time-to-market, and communication barriers in distributed teams and different markets with interactive digital reality experiences.
Technologies: Oculus Rift, Oculus Quest, HTC vive, other SteamVR headsets, ARCore (Android), and ARKit (iOS). You can also build or import TouchGFX displays in SEIDR.
Do you have questions or need more information about SEIDR? Give Henrik a call.