Digitization is on everyone's lips. Let us drive your digital transformation and realize your digitization project.
Your best chance to win new market shares and secure existing ones is by innovation. Technology is evolving at an exponential rate, giving you the tools to create new services and products to meet your customers' needs of tomorrow.
Navigating the sea of digital potential is difficult, but it is what we do best.
We help businesses stay ahead of the competition with a pragmatic take on innovation. Our agile approach, deep technical insight, and clever stakeholder involvement, will quickly get you far.
It is all about revising the way customers interact with your business, and getting the most out of what you already have and what you can achieve.
 "We customize digital transformation projects to the specific needs of our clients, but we also provide off-the-shelf services."
WHAT WE CAN DO FOR YOU WITH DIGITAL TRANSFORMATION:
REDEFINING THE VALUE OF SOFTWARE IN WIND
With a customer-driven innovation approach, Ogin and Mjølner have created an acclaimed SCADA system that helps maximize turbine uptime and streamline turbine service.
Ogin is an innovative American wind turbine manufacturer determined to transform the wind power industry through clever design and technology. The company was featured in the acclaimed magazine, Fast Company.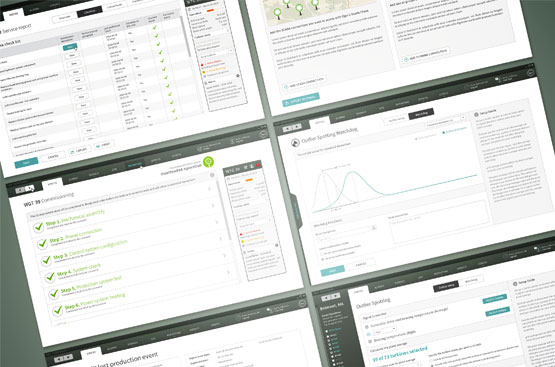 Do you have questions or need more information about our Digital Transformation services? Give Agnete a call!