BECOME A FRONT-RUNNER WITH EDGE MACHINE LEARNING
EXPLOIT THE POWER OF CUTTING-EDGE TECHNOLOGY
Edge Machine Learning is a game changer. Some even call it revolutionary.
In short, the technology allows you to implement machine learning on small devices and process all data locally. This is possible without internet connectivity, while preserving privacy, low latency, and all at a very low cost. You no longer need to transmit data back and forth between your device and the cloud. This offers a wide range of advantages.
5 ADVANTAGES OF WORKING WITH EDGE MACHINE LEARNING

Process data in real-time
which is not possible if data needs to be processed remotely.

Apply machine learning on low-cost hardware
keeping costs down while wielding the power of machine learning.
Remove dependency towards Cloud computation
by processing data locally.

Improve data privacy
by treating sensitive information locally instead of in the Cloud.

Reduce bandwidth requirements
by only transmitting processed results.
3 AREAS WHERE EDGE MACHINE LEARNING IS PIVOTAL
When you seek privacy
In some cases, transmitting sensitive information to a cloud service may not be feasible.
With Edge Machine Learning you are processing data locally, which can be crucial in some use cases, e.g. video surveillance in sensitive environments.
When every millisecond matters
Sometimes a millisecond can mean the difference between life and death. Just think about autonomous vehicles.
With Edge Machine Learning, devices are able to process data in real-time locally – without sending data back and forth between the edge device and the cloud. The result is faster calculations and actions. In addition to autonomous vehicles, this is also great news to e.g. mobile robotics and medical devices.
When you're offline
What will you do when the network is down? In the case of an Edge Machine Learning product, you will go on as if nothing happened.
With Edge Machine Learning, devices can be fully functional even without access to the Internet. As a result, you can apply the technology anywhere – even on the edge of the world.
"EDGE COMPUTING WILL BECOME A DOMINANT FACTOR ACROSS VIRTUALLY ALL INDUSTRIES AND USE CASES AS THE EDGE IS EMPOWERED WITH INCREASINGLY MORE SOPHISTICATED AND SPECIALIZED COMPUTE RESOURCES AND MORE DATA STORAGE."
Brian Burke, Research Vice President at Gartner
3 EXAMPLES ON HOW TO USE EDGE MACHINE LEARNING
For years, we have helped ambitious companies exploit the advantages of Edge Machine Learning. It's been a lot of fun and top top secret. Therefore, we cannot exhibit our work – even though we would love to.
To help you go from idea to execution, we have developed 3 examples on how to use Edge Machine Learning in your business. Hopefully, they will give a better understanding on how to exploit the potential of this cutting-edge technology.
Example #1 Optimize maintenance
This example is all about predictive maintenance.
It is hard to tell when pumps for sewage and groundwater should be serviced because they often are situated in hard-to-reach places. However, by applying sensors on the pumps, you can.
The technology could give you information on e.g. vibrations, temperatures, and power consumption, so technicians can schedule their maintenance according to actual needs. This helps you reduce costs and increase customer satisfaction.
The technology is well-known and mature. Think of it like an Apple Watch. You get a lot of information which can be used to assist predicting future needs and actions.
Example #2 Extend product life time
Like the example above, this one is about predictive maintenance. However, this time we're in a production hall. More precisely, in a production hall specialized in high-precision CNC milling.
If the milling bit is no longer sharp, it will damage precision and ultimately destroy the workpiece or the machine. So how do you replace the bit before it gets worn out?
Edge Machine Learning offers a solution. By applying e.g. an acoustic sensor, Edge Machine Learning will detect when to replace the milling bit. This helps you reduce downtime and maintenance costs while improving the product quality.
Example #3 Improve customer experience
We have all seen automatic sliding doors being a bit too eager to welcome people (or animals) passing randomly by on the street. All this unnecessary sliding is not only annoying, it is also a waste of heat, energy, and money.
Fortunately, it is possible to improve the automatic sliding doors. The key is a sensor fusion of an image sensor and the existing infrared sensor, which will ensure that the door opens only for people who actually want to use the door.
Such a door will give door-sensor suppliers an edge on competitors – and it is a great example on how Edge Machine Learning can make a difference in everyday life.
DO YOU FACE THESE CHALLENGES? THEN EDGE MACHINE LEARNING WILL HELP YOU
The cloud network bandwidth is limited
Device resources are limited
Protecting data in the cloud is an issue
Data timing and delay requirements break your solution
Internet connection is not always available
LETS GET IN TOUCH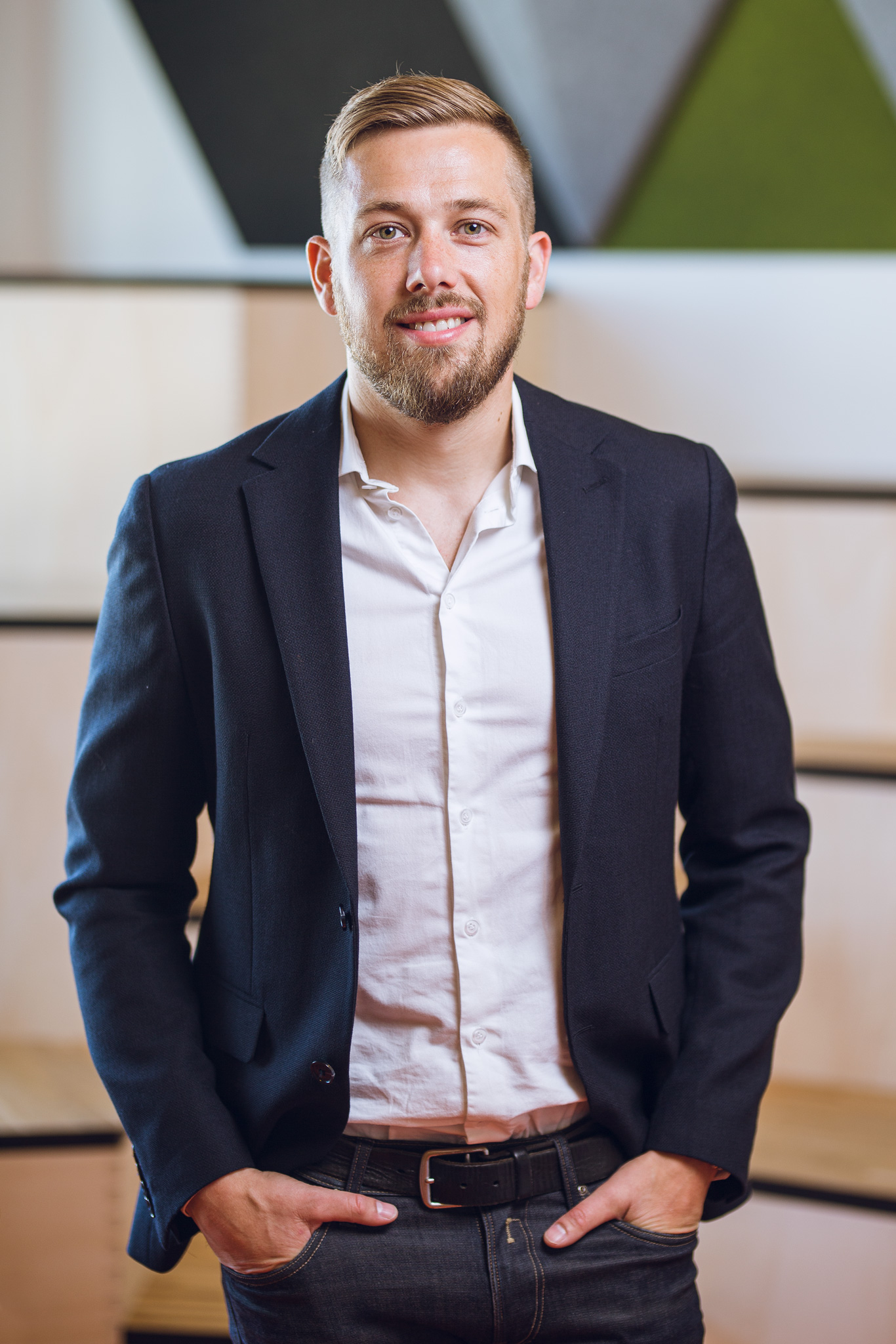 Lasse Skov
Business Development Manager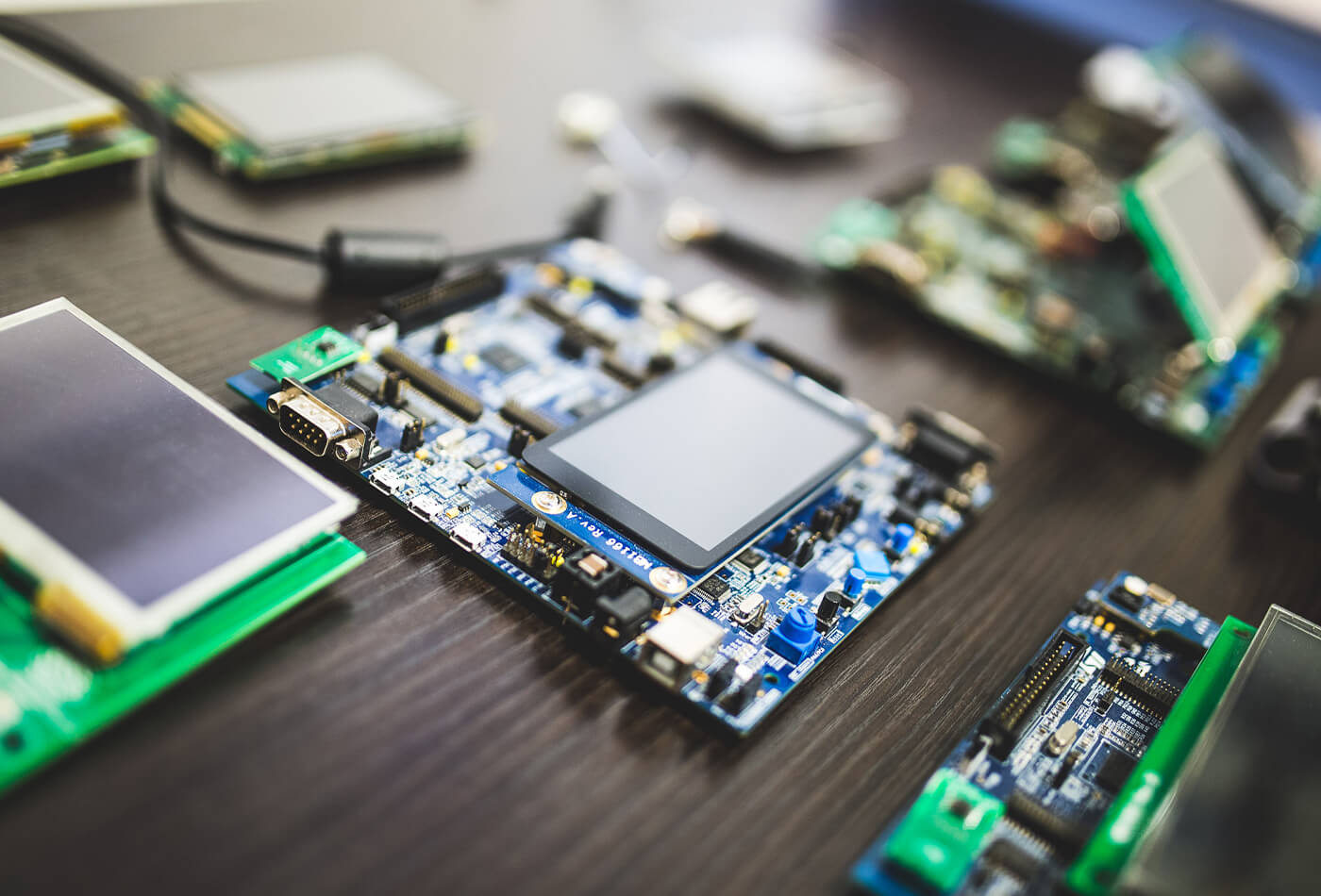 POWERED BY MICROCONTROLLERS
The great thing about being on the edge is you no longer have to transmit information back and forth to the cloud. This improves the responsiveness and security of your device, and it is only possible thanks to a microscopic yet significant chip.
WHO WE ARE
At Mjølner, we are more than 300 experts passionate about making businesses grow through software development and user-friendly design. We create innovative and holistic digital solutions for major international brands – and we can help you too.