Whether you wish to hold the reins or to leave the project management to us, we can take care of your IT project with overview and acuteness.
Software, digitization, and IT projects are accompanied by a range of uncertainties, because what we create is often new and maybe even innovative. It is, therefore, in the nature of things that we have to do with unknown factors. With many years of experience, we know, however, how to handle these uncertainties, and we know what processess to utilize in order to avoid missing any danger signs.
Effective IT project management makes high demands to IT project managers. They have to be determined generalists who understand domain, people, and technology. At Mjølner, an IT project manager is both the glue that holds it all together and the oil that keeps the engine running.
The IT project manager focuses on the project's progress, objectives, and project participants. His or her first job is to clear challenges away for the specialists so that work can go as planned. At the same time, it is the IT project manager's role to keep the steering committee, decision-makers, suppliers, and collaborators informed about what is relevant to know.
Overview is an art, and our IT project managers have that art as their greatest strength. Overview in IT projects requires technical understanding, and our IT project managers have technical know-how through either education or solid experience.
"The right project model for your IT project isn't found in a school book or in a beautifully drawn figure or table. Project management of your IT project has to be customized for your business' needs, the technology we use, and the people we create it for."
AGILE OR WATERFALL?
A combined and business-tailored process always gives the best result.
There are many schools within IT project management. KANBAN, Scrum, and PRINCE2 are just a sample. We have developed a project model that combines the strengths of PRINCE2 and Scrum. We use this model when our customers do not have a fixed model themselves, and we always adapt it to the customer and the task we are working with.
Focus on the individuals that have to work together to make the IT project succeed, is a point we think is especially important in order to be able to run an effective IT project and follow it through. Processes are good and when combined with having the most talented people on the team continuously, the true strength emerges. We excel in this field, as we are one of Denmark's best IT workplaces, and we have long and stable employments.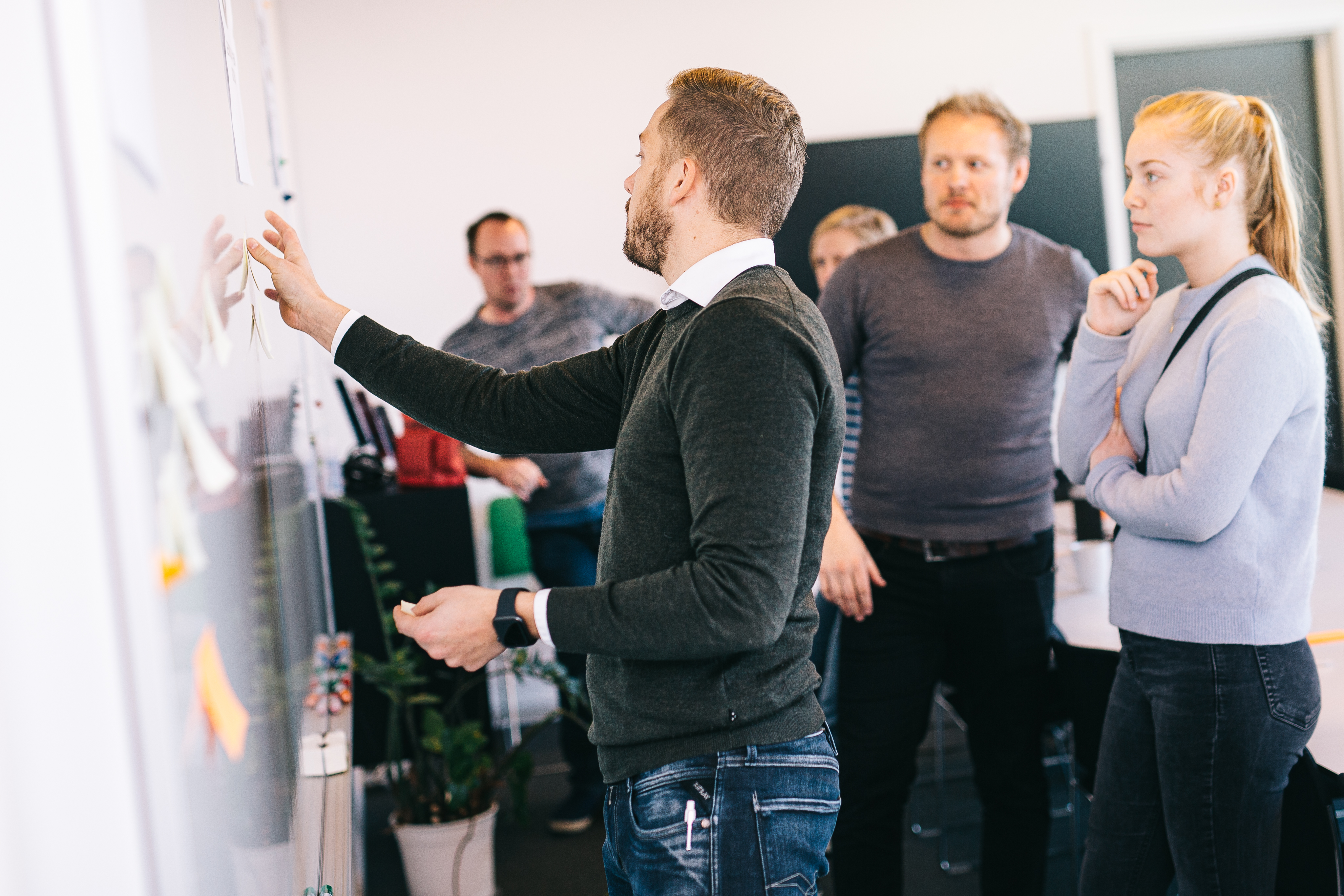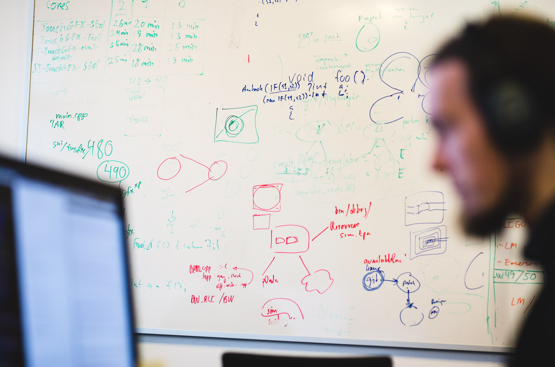 YOUR NEXT IT PROJECT: MANAGED BY YOU OR MANAGED BY MJØLNER?
Like many of our clients, you probably have a clear preference when it comes to the set-up for your IT project. Do you wish to control the IT project, simply supplement with some expert skills, or do you prefer that we take care of it all with a project set-up at our office in Aarhus?
There are strengths and weaknesses in both set-ups. We have named these two ends 'Managed by You' and 'Managed by Mjølner'. The short version is that you get the greatest amount of flexibility if you control the project, but on the other hand, it requires a lot more work from your side. With 'Managed by Mjølner', you get a lot of extra knowledge and skills when the ball is in our court, because we can involve a wider range of our experts.
Between the two ends, there are obviously a range of combination possibilities. We are excited to choose the best set-up for your IT project. With great ambition, it can be hard to assess how you reach your goal. Let us help you think big, but start small.
WITH OUR END-TO-END PROJECTS YOU GET:
The recognized Mjølner quality – when and where you need it.
Skills that match your need and create value from day one.
Flexibility and expertise at a competitive price.

Do you have questions or need more information about End-to-End Projects? Give Peder a call!