The design of your digital product is the face of your product and the key to unlock its functionality.
Your digital product should feel like a natural extension of your business, brand, and vision. Your customers judge you on the digital experience of your product.
A great digital product stands for something, solves the problem at hand, and makes you stand out.
Understanding technology, user behavior, and great design enables us to create a solution that meets your business goals.
We bring clarity to any product, no matter the industry.
 "Our designers understand the technical aspects of digital product development, and they know how to meet both customer, user, and product requirements in the final design concept."
DENSOU TRADING DESK: WORLD-CLASS DIGITAL DESIGN
Densou Trading Desk is an innovative real time bidding agency that works with some of the world's largest media and marketing houses. In a short timeframe, we created an interface concept design that supported their groundbreaking product: A platform that enables marketers to manage their initiatives in accordance with real-time weather data.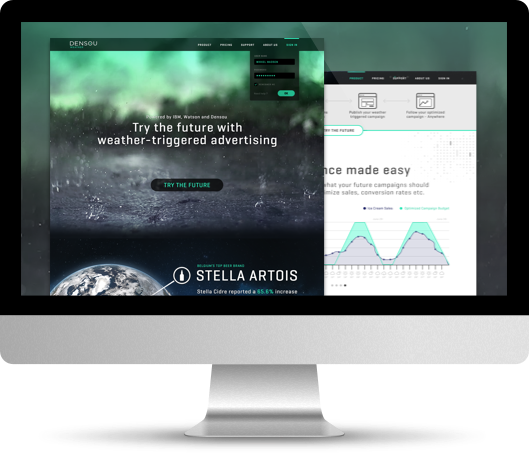 Do you have questions or need more information about our Interface Design services? Give Nicklas a call!