CREATE THE TOOLS OF TOMORROW TODAY!
We are always on the lookout for talented and passionate new colleagues to join our team. We are interested in new graduates and experienced candidates alike. Project and account managers, software architects and developers, requirement and test managers, User Experience specialists, and digital designers are just some of the profiles in our team. In our agile organization you can work with anything from smartphone apps to embedded software.
Working with us gives you an extensive network and a wide-ranging project portfolio. Our partnerships with major national and international clients within a variety of industries make Mjølner the perfect place to build your career and competencies.
We challenge your academic knowledge and push for personal growth, because we believe that happy employees make happy clients. This is also the reason why we prioritize work-life balance greatly, and we have awards to show for it.
We help each other out when we need to make deadlines, and we make a point of celebrating shared successes.
WE ARE VERY PROUD OF OUR WINS!
Denmark's 4th best IT workplace 2017
Denmark's 12th best SME workplace
Europe's 34th best workplace 2016
Unsolicited applications
We are always pleased to recieve unsolicited applications. We will contact you if we can match your profile to a suitable position.
Job agent
Sign up and get notifications every time we post a new position within your field.
Diversity at work
We join forces across academic fields to create the best possible digital products for our customers.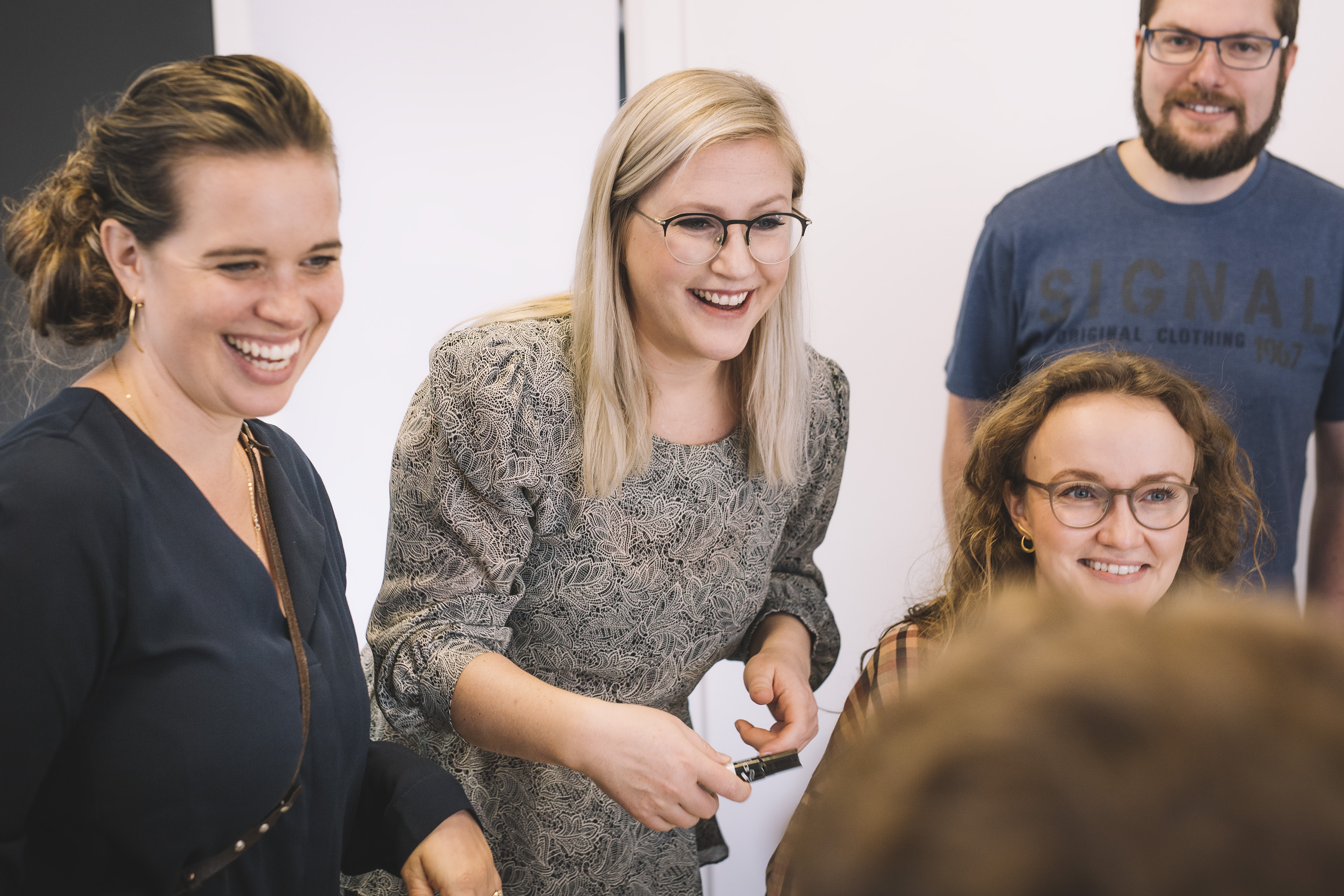 MEET THE TEAM
We are 130+ colleagues, and the majority of us work to turn our ambitious customers' ideas into digital products. Of course, there's also a bunch of us that make sure that there are customers and that everything is running smoothly.