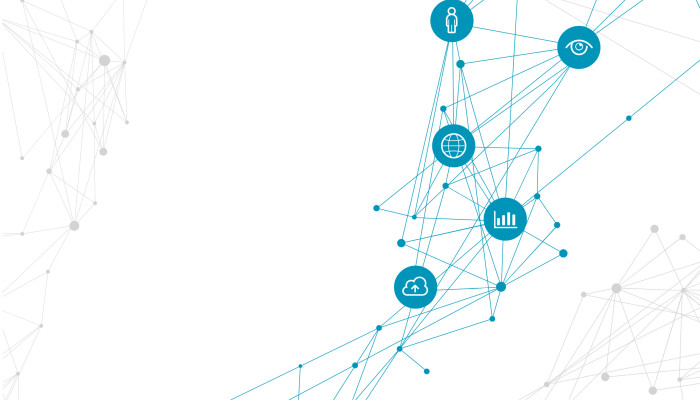 Realizing the Fourth Industrial Revolution
The growing technological trend, Internet of Things (IoT), is finally making a move on the industrial sector, promising a fourth industrial revolution with intelligent factories. But what does the creation of intelligent factories require? Through our experience, we have detected five competences that are particularly important in the realization of Industry 4.0.
The goal of Industry 4.0 is to use today's advanced technology to rethink and enrich the manufacturing industry. With a business-centric approach, we can now create intelligent factories with a level of adaptability, resource efficiency, and customers-business integration never seen before.
That is why it is called Industry 4.0.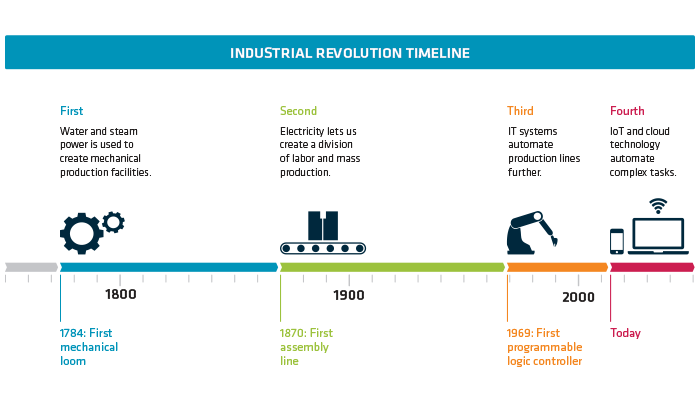 It is impossible to say Industry 4.0 without saying cyber-physical-systems (CPS) and cloud computing. CPS is the building blocks of the intelligent factories, and cloud computing is how we are going to store, analyze, and match the data it produces.
This brings about higher requirements for innovation, security, and methodology, which makes these five competences essential:
1. Diversity Is a Must
In order for suppliers to deliver business-driving Industry 4.0 solutions, they needs solid experience with everything from mobile, desktop, embedded, and web platforms, to related technologies and hardware.
Factory owners want to control their factory's key functionalities from afar with desktop and web applications, push alarms and reports to their mobile device, and allow machines to communicate among themselves. To give them that, suppliers need extensive knowledge about all platforms and technologies involved and think cross-platform from the get-go.
2. Understand the Users
An enriched industry requires enriched interaction. Factory workers need access to the cloud and the functionalities it holds. The interface that unlocks these functionalities has to be simple and tailored to its context and users. Only then can it allow workers to be more efficient and work securely.
To make this possible, suppliers need to be smart about the interface design and replace the array of buttons and B/W displays with intuitive and graphic user interfaces, based on the users' needs. Modern technology, like the framework TouchGFX, enables just that.
3. Think Architecture
The various connections and the accessibility a proficient Industry 4.0 requires, brings with it many intersections.
While it is important to understand each system's technology, architecture, and structure, the ability to understand the intelligent factory as a whole is crucial. Suppliers must be able to integrate different systems, businesses, users, work procedures, and interaction in general. Only the right architecture can ensure a viable factory with top-level security.
4. Rethink the Use of Data
To get the most out of intelligent factories and Industry 4.0, the solutions need to generate, share, and prioritize data. As suppliers, we need to understand how to use this newly won data in the most profitable way and put it into play with existing data.
Innovative use of data must optimize workflows by enabling machines to act on their own. To achieve this, we need solid business and user knowledge, and innovative data usage.
Data is our new prime resource that not only stores the past but also holds the future. Data should be viewed as the most important resource in manufacturing and product development.
5. From Hardware to People
While cloud systems, machines-to-machine communication, and innovative data utilization can ensure automation, an intelligent factory still needs manual operation.
Consequently, suppliers need to be able to create functional and secure control units for different factory stakeholders. To create simple, secure, and efficient control units, an extensive understanding of hardware and technological applications is required.
When used right, touch functionality is a way to transform complex functionalities and structures into intuitive navigation and present critical data in a simple way.
The Long Haul
Experience has taught us that diversity in terms of professional competence, technology, and domains produce the most holistic, business-generating, and effective solutions. From the very beginning of a project, we work across platforms, technologies, and use contexts, taking the solution to a holistic level.
With diversity, we are able to create high-tech solutions and keep the user and business center stage. This is an essential ability as we transform our monolithic units to connected satellites.
Need help to enrich your industrial product or process? Feel free to contact me!